Fishing Books
Good fishing books will help you catch the one that keeps escaping you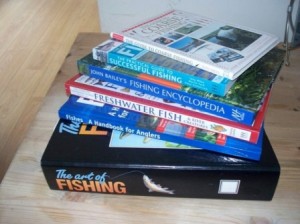 There are fishing books to cover all aspects of fishing and the best ones are here, come in and have a look. If you are going to take up fishing or even give it a go, then let me recommend some fishing books for you to have a look at.
Weather you are going coarse, game or sea fishing, there is a good chance that someone somewhere has done it before and having got so much fun and joy out of it that they wrote it down and got it published. With this in mind wouldn't it make since for you to avail of this knowledge to help you catch more.
If you are just a beginner, then you need fishing books that will teach you everything you need to know from choosing the right equipment to what bait to use. As well as teaching you vital skills like hook removal, spinning, legering and dead-baiting, and some very important things like where to find the most common fish, what they look like and how to catch them.
Some Fishing Books You Should Look At
Fishing Books covering Coarse Fishing
Beginning coarse fishing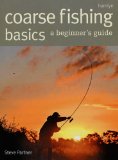 If it is coarse fishing you want to try then one of the many fishing books about coarse fishing that is a good starting place is Coarse Fishing Basics
, this book will tell you everything you need to get started – it is clear and concise in its approach to fishing and yet it is passionate in its approach to the topic.
This guide for beginners will teach you everything you need to know from equipment selection to which method to use right through to which bait is best for the conditions. It will help your knowledge of vital skills like where to find the fish, then having found them, how to catch them. It gives good information on the different methods including spinning, legering and dead-baiting. So go ahead get yourself off to a good start and give it a try.
Fishing Books Covering Fly fishing
There are a lot of good fishing books on fly fishing, there are also some bad books, but we will leave them out.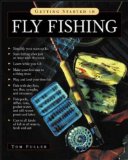 When getting started in fly fishing most fishermen have progressed from another form of fishing, be it coarse, sea, or even lure and bait fishing for game fish – these are the fish generally associated with fly fishing.
Even with this for a background it is better to start at the beginning. Think of it as your first day on the water again, you have not a clue what you are doing. This will give you a clean slate to get the necessary skilled worked out. So forget all the fishing books you have read about other methods.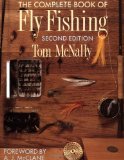 I know when I tried fly fishing for the first time, I was 12 and my father bought me a rod and reel for my birthday. This was great, all the men on the river were fly fishing and now so was I. So was I until I tried to cast and couldn't get the timing right. I was still trying to cast with one swing. The fly was going no were and I was starting to feel silly. As time went by I watched the other fishermen and learned were I was going wrong. I could have got a book on the topic but at 12 i wasn't into books.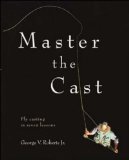 The books here would have given me great help in getting started. For a start the Master the Cast
would have been invaluable on that first day. With good casting technique you can place the fly where you want it, effortlessly and with precision and grace, even when wind or obstructions conspire against you. This book will teach you exactly how to do that plus more.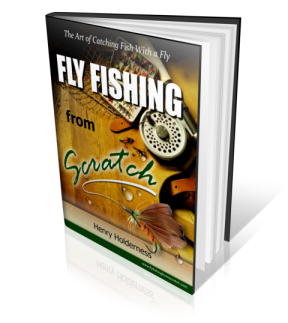 If you find it hard to learn from a book and find it easier to watch someone else doing it, then have a look at Fly Fishing from Scratch this online course includes:-
total knowledge about the five main types of artificial fly used in fly fishing for trout
the 5 essential pieces of equipment and how to use each of these essential pieces of equipment
learn how to shoot the fly line forward through the air with greater speed and accuracy.
Discover a number of different kinds of fish that you can catch by fly fishing
The difference between floating and sinking lines
Discover the secrets of feathered lures and how to use them to their ultimate potential!
and this is only the tip of the Fly Fishing from Scratch iceberg
The Fishing Books Top Sellers List
The list below is taken from sales on Amazon. It will give you an idea as to what is selling and we will keep it up to date each month. So if you want any more information on a book just click on it.
Fishing Books For Beginners
Coarse Fishing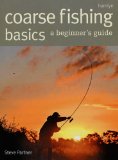 Coarse Fishing Basics
Fly Fishing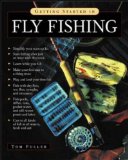 Getting Started in Fly Fishing
Fly Tying
An Introduction to Tools, Techniques and Materials Plus Instructions for Tying 50 Failsafe Flies.