The Fishing Help Line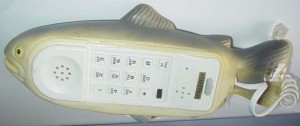 The Fishing Help Line here to help you catch fish
Here at the Fishing Help Line, if you looking for help with a problem you are having when out Fishing, then just Ask us!
This is not the place to have a rant or a rave about something fishy or give a review of a piece of fishing tackle. If you need to do that go the Fishing Forum and have a go.
Why a Fishing Help Line?
The general idea for the Fishing Help Line is to – Ask a question about a problem you are having with your fishing, but also if you know the Answer to one, then please feel free to click on the button and Answer it!
This way, you save yourself and others the trouble of asking the same question, or become my co-expert on this subject by rating and submitting comments. Don't worry you will not offend me I'd appreciate a little help here!
When you ask me a question, I will build your own page exclusively for your Fishing Related Concerns. You can add more questions or let visitors add comments and ratings at the 'Visitor Comments' below the page, and I will always be there to answer them and help you.
All answers will come from me or from one of my co-experts or from YOU.
So go ahead and ASK me, get an answer and unlike a lot of other sites theres NO registrations needed and hopefully I will know the answer. 🙂