Legering Tackle
We have the Legering Tackle to get you going
OK so legering is for you, here we have the list for the legering tackle you will need to get going.
This list of fishing equipment for legering is just to get you going and can be expanded in time to suit your needs.
OK let's get started, as with most methods the first things you will need are the rod, reel and line.
The legering Tackle
The legering rod – this is controlled by the type of water you are going to fish, but as a compromise get a rod which is 13 feet long (3.9m) this includes the swing or quiver tip – these are bite indicators, most people today use quiver tip because these have an advantage over swing in that they can be used in fast flowing waters and swing tips cannot. Try to get a rod that takes push in tips and get the right tip to suit your fishing conditions.

The reel – you will want a fixed spool reel, this needs to be stronger than one used for float fishing as it has to cast heavier weights especially if you are feeder-fishing.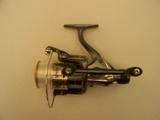 Make sure the fixed spool reel has the following features:
It has an interchangeable handle
The bail arm should open and close easily
The bail arm should have a roller and make sure it rolls
It should have an adjustable drag
Try and get a reel with most if not all of these features, also see if you can get an extra spool for it (a lot of the new reels coming out today come with an extra spool) this makes it easy for you to have two setups ready to go.
The line – because legering means casting heavier weights than floating you need a higher breaking strain line up to 3Kg (6Lb) and 100m (110 Yards) of line will be enough to cover most conditions. Also the line you get needs to be a sinking line.
You want to fill the reel to its maximum, you can do this by using old line for the backing or you can wind electrical tape round the spool. The reel needs to be filled to allow for the best casting.







Hooks – you need hooks that are big enough for the fish you are targeting, this is a guideSize 12 hooks are big enough for lobwormsSize 10 and 8 hooks for luncheon meatSize 4 hooks for small deadbait for big eelsSize 2 hooks are bunches of lobworms or small deadbait for catfish.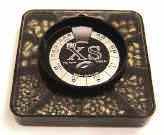 Weights – get a selection of non-toxic split shot. Ranging from SSG (which is the largest that you put at the float to aid casting) down to no.8 (which is the smallest which you put down the line to aid the drop of the hook in the water. Also get some arlesey bomb weights.







Swivels and beads – these are used to setup legering rigs, the swivels allow us to take the weight away from the hook for you get good bite detection.
And to round off the legering gear you don't want to forget a landing net – get one that is about 450mm wide and deep (18½") and has a handle that is about 1.8M (6½').

This is all the legering tackle you need to get going, you can add gear to it as you need it.
So get down to the river and start fishing.
tight lines and wet nets
---